WHY CHOOSE BLUE COLLAR PEOPLE?
OUR TRACK RECORD SPEAKS FOR ITSELF
We are proud of our industry track record, assisting businesses in Perth and the greater WA region with temporary and permanent labour hire recruitment.
It's never just business with us. We have been providing labour solutions for almost three decades and over this time we have built and maintained lasting relationships with our clients who depend on us to deliver a prompt and reliable service with quality on-hired workers.
Our Guarantee. We hold ourselves to high standards, which is why we guarantee not to charge for any worker who performs unsatisfactorily within the first 4 hours of hire.
Specialised screening. Candidates are screened by industry experts to ensure that we provide exactly what you require.
Generous trading terms. All of our customers are offered 30 days from date of invoice for payment. For large and/or ongoing accounts we can provide payment terms of 30EOM (30 days from end of month).
Strict safety standards. We have in place a comprehensive worker safety program to ensure all candidates are trained adequately to maintain personal and workplace safety.
We are proudly West Australian owned and operated.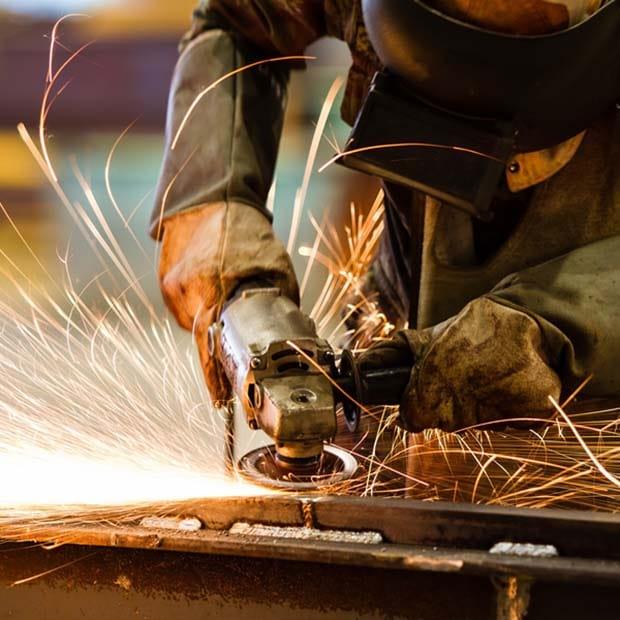 Supplying skilled workers with a wide range of skills throughout Perth and the greater WA region
Blue Collar People can supply workers with various skills across a wide range of industries:
Electricians
Carpenters
Boilermakers
Welders
Plumbers
Mechanical Fitters
Construction Labourers
Labourers
Forklift Drivers
Storepeople
Cleaners & Cleaning Staff
Parks & Garden Staff
General Hands
Kitchen Hands
Plant Operators
Truck Drivers
Delivery Drivers
Sea Container Unloaders
2nd Class Welders
Process Workers
Irrigation & Reticulation Workers
Dogmen, Riggers and Scaffolders
Picker Packers
Crane Operators
Sanitation Runners & Truck Offsiders
Sanitation & Garbage Truck Drivers
Road Maintenance Workers
Pipe Layers & Drainers
Car Parking Attendants
Traffic Control Attendants
Cashiers
Administration & Support Staff
Street & Event Cleaners
Factory Workers
Trades Assistants
Mining – FIFO
Blue Collar People can supply workers with various skills across a wide range of mining roles:
Heavy Duty Diesel Mechanics
Drill Fitters
Boilermaker Welders
Auto Electricians
HV Electricians
LV Mechanics
Service Technicians
Mechanical Fitters
Fixed Plant Electricians
Plumbers
Trades Assistants
Blast Hole Drillers
Shotfirers
Mobile Plant Operators
Fixed Plant Operators
Skilled labour hire for a wide variety of industries
Blue Collar People provide labour hire services to a wide variety of industries including:
Mining
Construction
Warehousing
Manufacturing
Hospital Cleaning & Food Preparation
Oil & Gas
Transport, Storage & Logistics
Engineering
Local and State Government
Food & Beverage
We supply businesses with temporary and permanent blue collar labour hire in the Perth, Western Australia region.
Blue Collar People:
Are committed to servicing Perth with superior labour hire – temporary and permanent
Are responsive, experienced and capable industry specialists.
Are market leaders with over 29 years' experience
Value our clients
Offer a guarantee greater than any other labour hire provider.