Blue Collar People are committed to protecting our clients and our employees
SAFETY IS PARAMOUNT
Safety is paramount at Blue Collar People and we maintain our training to regulate a safe working environment for all. We abide by the Occupational Safety and Health Act 1984 moderated by WorkSafe (Western Australia).
We ensure safety is at the forefront of our practice; all Blue Collar workers are inducted by watching a mandatory safety video and completing a questionnaire. This must be successfully completed before workers are hired out.
Do you have questions? Contact us today!
BUSINESS CLIENTS
We ensure our workers have the correct training, skills and certificates because appropriate placement of skilled workers for each of our clients is of utmost importance. We understand you might need workers to undertake drug and alcohol testing and have police clearance, and we take care of all that for you. Once a worker has been assigned to you, you will then need to provide a site specific safety induction relevant to your workplace.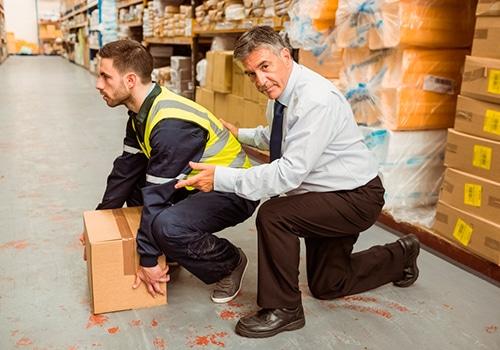 WORKERS
We ensure our staff are placed in safe working environments and are provided with safety inductions and training. At the commencement of each new assignment you will be provided with a safety induction at our clients workplace specific to your new job role. Read more
To ensure that you can carry out your job in a safe manner workers are required to have their own personal protective equipment (PPE). Any other necessary PPE will be provided by either Blue Collar People or by our client. If required and in the event of an accident workers must inform their jobsite supervisors and Blue Collar People. Workers will be treated with fairness as the accident is investigated and resolved.
Blue Collar People offer a guarantee to our clients to provide the best possible worker for hire.
If our clients are unsatisfied with a worker within the first 4 hours of hire they will not be charged for that person.
LET US WORK FOR YOU!
If you're considering using our labour hire services but have further questions regarding our safety practices, just let us know. We'd be happy to answer your questions.