Blue Collar People | Perth
LABOUR HIRE FOR BUSINESS CLIENTS
Blue Collar People specialise in finding the best temporary and permanent employees, with the right skills for your business.
For more information regarding our labour hire solutions please contact our friendly team of specialists.
LABOUR HIRE SOLUTIONS, PERTH, WA
We deliver high quality labour hire solutions across a diverse range of industries and, regardless of your company size, we have a reliable and skilled workforce ready for hire.
We understand that finding the right staff can be costly and time consuming and we have a vested interest in the success of your business. As a client of Blue Collar People you will receive our total dedication in providing you with the right labour hire workers.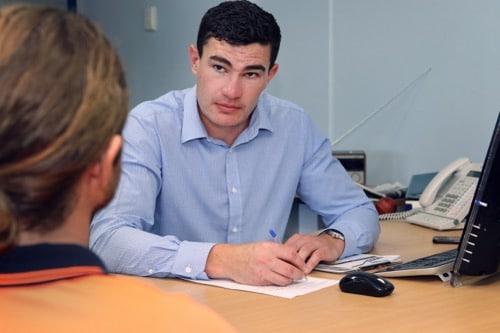 WORKING FOR YOU
Your satisfaction is our priority. Blue Collar People deliver customer-focused service by responding to your needs and understanding your job requirements. We pride ourselves in being a market leader and want to work with you in achieving productive results.
We are committed to building sustainable relationships across all industries in Western Australia. We are building lasting relationships with our clients so they know they can always depend on Blue Collar People to deliver honest, ethical and hardworking labour hire solutions.
We thoroughly screen our employees and check references and qualifications. We continuously manage the quality of our workers through performance reviews and monitoring each worker in their delegated role.
All Blue Collar workers complete mandatory safety inductions and training prior to being available for hire. We supply workers that comply and abide by your policies and procedures.
Our workers are sourced from local, regional and national markets. We have a wide ranging database of workers which can be suited for any industry or role regardless of location or time of day.
FLEXIBLE LABOUR HIRE SOLUTIONS, PERTH
Employee hire to meet your unique needs. Blue Collar People deliver flexible, casual workers, adaptable to the assignments and roles that you need. Whether you need a worker or a whole workforce for a day, week or month we can assist you and we are transparent in our terms of business, with no hidden agenda or fees. Blue Collar People are a professional service dedicated to serving you.
Blue Collar People offer a guarantee to our clients to provide the best possible worker for hire.
If our clients are unsatisfied with a worker within the first 4 hours of hire they will not be charged for that person.
LET US WORK FOR YOU!
Take the burden out of finding your own workers, enquire and ask us how we can assist you.