Labour hire has many benefits for workers. Steve Harris is one of Blue Collar People's workers that knows all about this. Steve joined Blue Collar People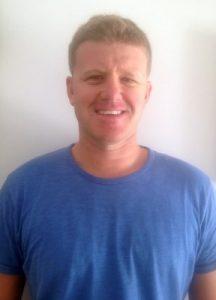 over a year ago and has been labouring on residential and commercial construction sites across Perth. Steve has acquired many new skills from working on diverse jobs.At Blue Collar People we make sure our workers are placed in roles that can utilise their skills and offer a platform to learn more.
Many people find it challenging to find a job that can be flexible with hours, where you can choose when you want to work.
Steve enjoys being able to work around his family commitments and working outside is a real bonus.  Steve acknowledges that any job can have challenges however he enjoys learning more skills from different trades, and meeting new people on different job sites.
Steve was surprised by the different range of environments he has been able to work in.
Blue Collar People have clients across many industries and varying project scales and pride themselves on quality staffing solutions. Steve is a perfect example of our high calibre of workers. He is efficient, reliable and adds great value to our Blue Collar People team.