I remember October 2008 very well as we had our family house on the market. We had expected to sell it and build a new house in another area and we had expected that it would sell quickly and for a good price as all houses were doing exactly that, at that time. However all of a sudden house prices started to fall dramatically, businesses were going broke and lots of people were losing their jobs and their homes. The Global Financial Crisis (GFC) had hit Australia. Fast forward to 2015 and it does not seem as though things have gone back to those pre GFC days – I know that there are always businesses and people that do very well in any economy, but by and large I keep hearing, that generally, things are a bit quiet all around.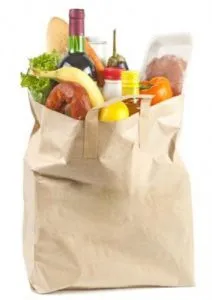 Having said that though I think we are really lucky in Australia because apart from having a great way of life, great beaches and the great weather to be able to enjoy them with, we have always had in the past a great mining industry. Iron Ore was, up until recently, our largest export and when we were exporting iron ore in huge quantities everything seemed to be a little better, particularly for us all in Western Australia. I am confident that at some stage in the future there will be another large demand for iron ore (unless someone can make steel without it – I don't think so) and hopefully good things will come from that again, for all Australians.
In the meantime I think that perhaps Food may be our next Boom Industry and a Boom that could last for a very long time. We have just over 7.2 Billion people on the planet at the moment and that number will continue to grow – one thing for certain is that they will all need food. China is importing Aussie food and with the rise of the wealthy Chinese middle class, which is currently estimated at 250 million people, we have a great opportunity to sell more of our food – and not just to China but to all of Asia. We are perfectly positioned, geographically, to be able to do so.
Our manufacturing industry continues to decline as we cannot compete with the low wages (and therefore low manufacturing costs) that are being paid in China to make cars, clothing and most other things too. However Australia has a great reputation as a clean and safe supplier of good quality food. People are always going to need food – things such as red meat, seafood, wine and dairy just to name a few, are great food products that we produce and can continue to export on a larger scale. With all of Asia in our immediate vicinity I think that we have a tremendous opportunity to sell our great food and to hopefully make it our next Boom Industry. I think we will be onto a winner with our food exports.
While I was writing this blog I reminded myself that we do have a lot of resources in the ground that other countries will again need to buy from us in the future. Many other countries do not have the vast resources that we have.
Other countries have to rely on tourism to keep their economies going – we are also lucky enough in Australia, I think, to be able to compete for tourism with any other tourist destination in other parts of the world and thereby have a great tourism industry too (the lower Aussie dollar will help us here).
With all that, and our great food and wine that we can both export and enjoy ourselves (!) I think we are all going to be fine.
Add your comments on our Facebook page.