If you are thinking about moving to Perth we have compiled a list of the 5 best suburbs in which to live  
Jump To Suburb:
Maylands
Inglewood
Kallaroo
Bull Creek
Bayswater
If you're considering a move to Perth for work, family or just a change of scene, the first big question will be "where should I live?" It's a tough call if you're not familiar with the city, especially if you have to make a quick decision. While there are many considerations, wanting a great lifestyle is often at the top of the list.
There are many suburbs in Perth that offer lifestyle advantages, though house prices and cost of living can be high in some cases. Here is the rundown of five great Perth suburbs that tick all the boxes for convenience, without a huge price tag.
Maylands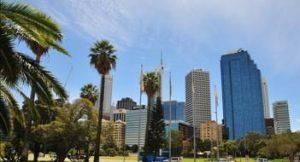 Maylands is a riverside suburb in close proximity to the city. It attracts families along with solo workers commuting into central Perth for work. Recent investment has meant a rise in retail and commercial hubs, leading to a budding café culture. The suburb has a diverse and transient population and is less expensive than its neighbours. There are also great parks and ample walking tracks along the Swan River that will appeal to busy singles and growing families alike. https://goo.gl/maps/FsU1x
Inglewood

Close to Maylands is the suburb of Inglewood. Again, it's more laidback and less expensive than its immediate neighbour of Mt Lawley. It has a busy restaurant and café scene, without the late night bustle of inner city Perth suburbs. Inglewood is comfortable for families, with lots of green space, including playgrounds, available. Walking is a great way to get around Inglewood and a handy bus makes the city commute convenient. https://goo.gl/maps/4UyLH
Kallaroo
Kallaroo is one of those suburbs that has everything you need in terms of shops and facilities, yet remains quiet and peaceful. Close to one of the best beaches in Perth, it has lifestyle advantages for everyone. If you like to spend your spare time catching a wave or heading beachside with the kids for fish and chips and a swim, Kallaroo might be the suburb for you. With parklands, a marina, restaurants and cafes nearby, it really has plenty to offer. https://goo.gl/maps/khirq
Bull Creek

Bull Creek is located south of the river and house prices are surprisingly affordable. This suburb offers easy access to the city and beaches, plus a substantial local shopping precinct. Ample parks are available for families with children, and with excellent schools located in the area it's a great place to settle down. https://goo.gl/maps/62oyG
Bayswater

Bayswater is another place that offers a great lifestyle for all ages. Close to the city and with easy access to facilities, there is a multicultural feel in this affordable suburb. There are plenty of parks and easy access to the river for a morning jog or active family time and a train link opens up commuter options if you're looking for work. https://goo.gl/maps/fyQu1
Perth is a fast-growing, vibrant city with many suburbs that offer a great lifestyle.
Need more help with employment in Perth, why not contact Blue Collar People today?