Not everyone fully understands what a labour hire agreement actually is or what it involves, so in this post we'll take a look at labour hire agreements in Australia and break it down.
What Is a Labour Hire Agreement?
Labour hire is a term used widely in Australian employment circles. It's all about outsourcing both skilled and unskilled labour, particularly in the blue collar field.
The positions might be very short term and temporary, or they could be long term employment. Sometimes labour hire is known by other names, such as:
Temping
Labour supply
Supplementary staffing
When people go to work under a labour hire agreement, they are not technically employed by the company or business that hires them. Instead, they remain under the employ of the labour hire firm itself.
The labour hire company contracts out the required workers and charges the hiring company a fee that covers hours worked by their staff, along with any extras such as insurances, workers' compensation and so on. The labour hire company then pays its workers an agreed hourly rate for work completed.
What About Pay Rates? How Do They Work?
There are 2 major components to the pay structure when it comes to labour hire companies and agreements, and they are:
Pay rates
Charge rates
Pay rates are what the labour hire firm pays per hour to its employees, whereas the charge rates are what the labour hire company charges the firm hiring workers.
A lot of factors go into determining the rates of pay and charge rates, and they can vary per labour hire company and per employee, depending on their particular skillset (if any), experience and the trade they specialise in.
Let's list a few things that can have a significant bearing on the rates of pay paid to a labour hire company's employees:
Workers' compensation amounts
Statutory on-costs
Trade and industrial agreements
How much current employees of the client are getting paid for the same jobs
And more…
So that's some of the things to be considered when working out how much to pay the workers per hour, but what about charging the hiring clients?
Is protective equipment supplied by the hirer?
Superannuation
Payroll tax
Casual loading
Gross margin
And others…
Occupational Health & Safety (OH & S) – Who Is Responsible?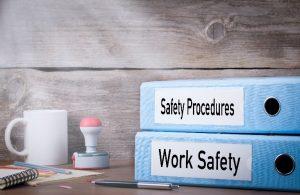 This is a very interesting and important point to look at when it comes to labour hire agreements.
When an employee is employed by a company, it's up to the company to ensure that all OH & S is adhered to. In other words, it's the employer who is responsible for the safety of the workplace.
So how does this work with labour hire? Does the labour hire firm take on all the responsibility?
No. It becomes a joint venture in this instance. Both the labour hire company and the company doing the hiring are both responsible for workplace health and safety, ensuring a safe environment for the workers.
Need more information regarding labour hire agreements and what's involved?  Ask us!